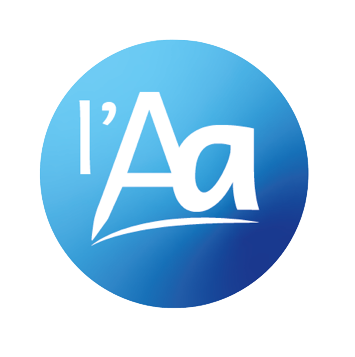 French lessons for your daily life
Come and improve your French at l'Atelier alpha !
I organise private or semi private French lessons (levels A1-B1) in our center in Plainpalais or online, at your convenience. We can work at your own pace and according on your own learning needs. Lessons can be taken at lunch time or in the evening to fit around your schedule.
My name is Mary van den Brandt and I am a Dutch national. I have a master's degree in French language and culture, with specialization in second language learning and teaching (applied linguistics) and an FSEA Module 1 certificate (a Swiss certificate in adult and continuing education). I am also a certified Montessori assistant.
I have been teaching language skills to adults for many years, working with different target groups such as expats, students, migrant workes and refugees. I have been living and working in the Geneva area since late 2008.
I am really passionate about providing adults with new language skills. I recognise that every client has his own existing knowledge, learning style and potential that need to be catered for.
Having learnt the French language as an adult myself, I am very aware of its specific difficulties and intricacies that a native speaker would tend to take for granted.
Trial lesson : the first lesson is free and without engagement. This meeting is an opportunity to discuss the approach, lesson times, learning needs etc.
Payment : lessons are paid in advance, every two months. Clients receive an invoice by email at the beginning of every second moth.
Hourly rate : CHF 60.-. The hourly rate is the same, whether you sign up for private lessons or together with one or two friends. There are no extra fees.
Cancellation : lessons can be re-sceduled up to 24 hours in advance. Lessons that are cancelled less than 24 hours in advance cannot be refunded or re-scheduled.
"Mary is an exceptional teacher. She has an encyclopedic knowledge of French and French culture, but, critically, has preserved the ability to see the language from a student's perspective. She is thorough, well-prepared, punctual, friendly, and has a great sense of humor. I could not recommend her enough!"
Greg Wierzynski, Geneva.
"I really appreciated Mary's working methods and the fact that she was tailoring the lessons according to my needs. I could really focus on themes where I felt I needed the vocabulary. She knows how to motivate a student and one can make fast progress in French with her. I highly recommend Mary's lessons. Moreover, she is an interesting and very nice person."
Nina Sluga, UN
"Mary van den Brandt taught my partner and I French over more than two years in Geneva. We appreciated the flexible approach Mary took to lesson organisation – switching from grammar to conversation, and back again, as our learning needs changed.
In addition to developing language skills, we gained insights into French and European culture in a relaxed learning environment, which very much enriched our appreciation of life in Geneva and surrounds. We really enjoyed our lessons with Mary and heartily recommended her to many colleagues who had similarly positive experiences, including those who were novice French speakers."
Helen, Canberra, Australia.